Amanda Meadows, Esquire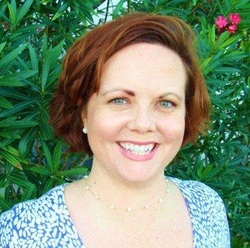 Originally from the South, Amanda grew up with a love for good food, good stories, and SEC football. However, Amanda was also blessed with family who taught her the value of giving back, and doing more for others than you do for yourself. With this in mind, Amanda obtained her undergraduate Social Work (BSW) degree from the University of Alabama, in 1999. Soon thereafter, Amanda began practicing in rural Alabama, connecting men, women, and children with health and social services. Amanda also provided counseling services to dual diagnosis patients- those suffering from both mental and substance abuse problems. In her practice, Amanda often found that her clients had a variety of legal issues; things above and beyond her abilities as a social worker. However, trying to get an attorney to assist her clients proved very difficult if not impossible. Amanda often saw her clients treated unfairly in the legal system solely because of conditions beyond their control such as finances, health, and race.

These experiences led to Amanda attending law school at Florida Coastal School of Law, in Jacksonville, Florida. Since graduating in 2004, Amanda has worked in a variety of legal fields including criminal defense, appellate law, housing and real estate litigation, as well as personal injury and Social Security disability claims.

In 2011, Amanda realized her dream of opening her own law firm where she can combine her legal skills with her social work and counseling background. The end result was Meadows Law Group, P.A., in the Tampa Bay Area of Florida.

​Although Florida is nice, it was never home. So, in 2014 Amanda, her husband Gary, and son Lincoln moved back to Mississippi to be closer to family. After taking and passing the Mississippi bar in 2015, Amanda opened her practice in Columbus, Mississippi, and the surrounding areas.

​In addition to her private practice, Amanda is proud to serve as the Public Defender for the City of Columbus, Mississippi, in the weekly Municipal Court hearings.

Areas of Practice:
Criminal Defense
​Personal Injury Litigation (Plaintiffs)
Social Security Disability
Small Business Advising
Real Estate Litigation

Bar Admissions:
Florida, 2005
​Mississippi, 2015
US District Court, Southern District of Florida, 2005
US District Court, Middle District of Florida, 2006
US District Court, Northern District of Florida, 2011
US District Court, Northern District of Mississippi, 2015

Education:
University of Alabama, BSW 1999
Florida Coastal School of Law, JD 2004

Community Activities:
Lowndes County, MS Bar Association- President 2016-2017
​Columbus-Lowndes Public Library Board of Trustees- 2017 to present
Community Action Stops Abuse (CASA), St. Petersburg, Florida- Board Member 2010 to 2014
Bay Area Legal Services Cup of Hope Committee, Tampa, Florida- 2010
Florida Association of Women Lawyers

Amanda's profile on AVVO.com
---
Sherman Meadows, Social Security Disability Consultant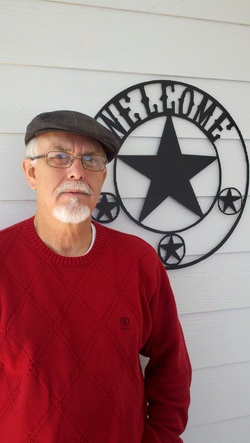 Sherman Meadows graduated from The University of South Alabama in June 1968, and begin work with the Social Security Administration in July 1968, as a Claims Representative Trainee. He was in the top of his training class and assigned to the Mobile, Alabama SSA office. While a Claims Representative in the Mobile office, Sherman was assigned as a Disability Specialist; taking and processing up to forty disability claims per week.

He was promoted to office supervisor in the Pascagoula and Laurel, Mississippi office before becoming the Branch office manager in Columbia, Mississippi. In September 1985; he was promoted to Assistant District Manager in the Gulfport, Mississippi SSA District Office. In December 1987, he was promoted to the position of District Manager in Columbus, Mississippi.

While an employee with SSA, Sherman headed work groups that performed audits on the disability determination service (the people that make the disability decisions for SSA) in Alabama and Mississippi. He headed work groups that audited the performance of other SSA offices. He taught four training classes for new hire Claims Representatives Trainees and coordinated five other classes. He also was assigned to SSA headquarters in Baltimore, Maryland to work on the writing and programing of the computer system now used by SSA to take and process claims and appeals.

Sherman retired from Social Security in 2000, after 32 years with the agency,

In 2008, Sherman began consulting with various professionals and SSA claims representatives on disability matters, including gaining his own non-attorney representative status.

In 2011, Sherman and Amanda began working together on Social Security Appeals to the Falls Church, VA appeals council for clients throughout the country. Their joint efforts on these appeals have resulted in positive rulings for men and women who were otherwise denied benefits at the local hearing level.
---